Terra Online (St Lucia)
Exclusive Land & Property Sales
Ref No: LA_017






Status:

For Sale

Price Type:

Asking Price

Price:

US$675,000

Type:
Detached House
Beds:

4

Baths:

2

Lot Size:

2.37 acres

Location:

Laborie



Email us about this listing
or contact
TERRA ONLINE REAL ESTATE
Anse de Sable Beach
Vieux Fort
Tel: (758) 485-7400 / 485-7401
To call this an unusual property is probably an understatement. Is it a fixer-upper? No doubt. Is it going to take some money to reach its full potential? Yes sir. Is it located in an absolutely prime spot? Sure thing. Does it have massive potential? Absolutely!

So what do we have here? Lots of land: 2.37 acres to be precise. A stone's throw from the Caribbean Sea, with a small beach right across the road and the lovely fishing village of Laborie with its long, soft, sandy swimming beach just 4 minutes' walk away. Privacy. And, most of all, sea views, sea views, and more seaviews! What a place to live and witness daily the Caribbean Sea, the bay of Laborie, the reefs and yachts out at sea and the neighbouring island of St Vincent in the distance.

About 30 years ago, a Scotsman, newly retired from managing agricultural estates in St Lucia, built this as a private home for himself and his wife. Not a great one for hospitality, he made sure the main house had just one bedroom so that anyone sufficiently intrepid to visit for longer than a day inevitably found themselves lodged in a separate guesthouse, a little distance away on the same property. At the same time, and in the interest of cordial marital relations, he built himself a small get-away near the entrance to the property, where he could enjoy the company of his much-loved cows, horses and dogs. While still fondly remembered as Jack's Dog House, this little building has now mostly fallen apart. Similarly, the guesthouse needs major repairs, as does the main one-bedroomed house.

Having said that, all three buildings were constructed from local stone, masonry and cement and the walls and foundations remain as sturdy as a Scottish castle. It is really the timber, roofing, electrical and plumbing that all require renovations.

The grounds are mostly landscaped, with retaining walls, access road and drains built in stone and concrete. Mains water, electricity and telecoms are all in place, it is right above the main Laborie Highway, and within 15 minutes' of the international airport. There is plenty of opportunity to develop this into a smashing private residence with guest accommodations or a small boutique hotel. The property is being sold as-is. The owners are open to offers and also willing to consider selling part of the property.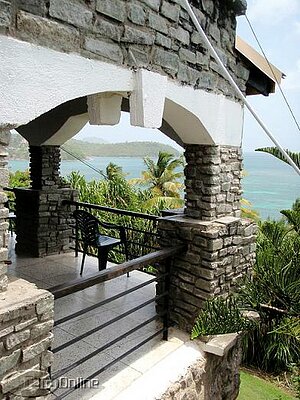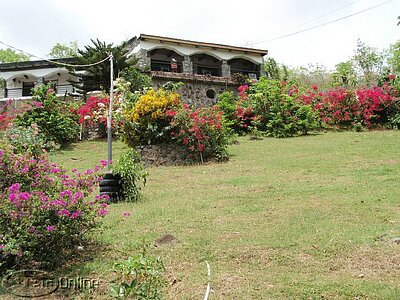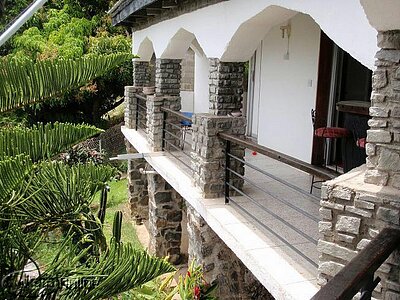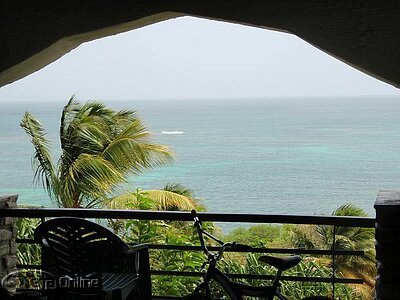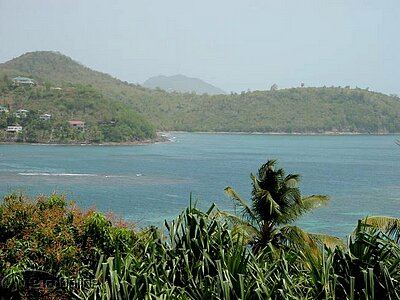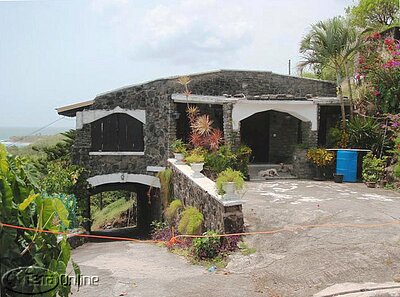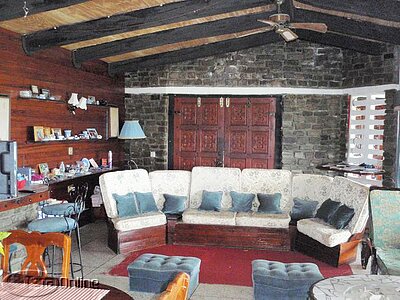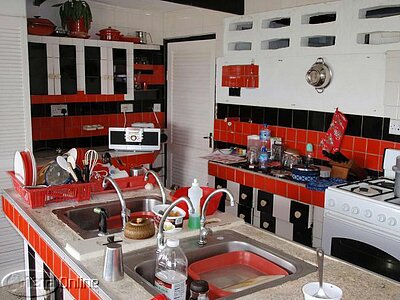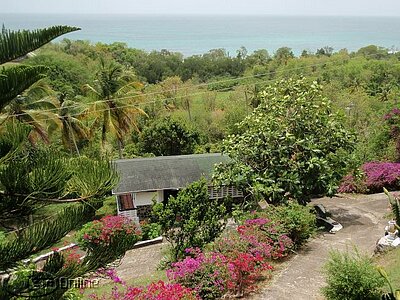 Guest cottage seen from main house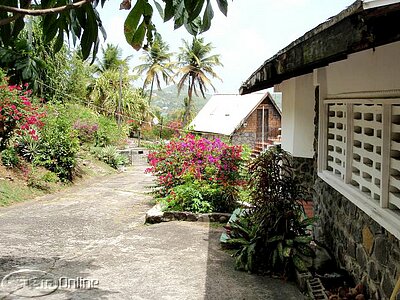 Cottage and Studio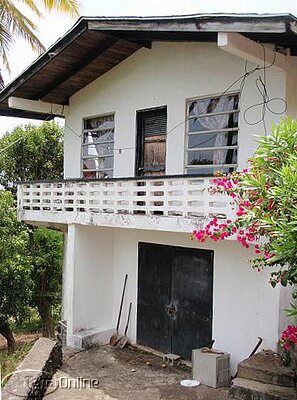 Guest cottage