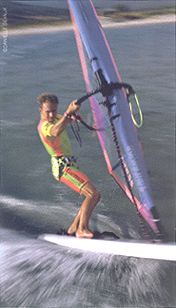 FITNESS/EXERCISE CENTRES
Sportivo at Rodney Heights, above Key Largo Restaurant, is the largest gym and fitness facility in St. Lucia.
The centre offers a fully equipped gym with name brand machines, a cardiovascular room with treadmills, steppers, bikes and Reebok Elliptical trainers.
The 2,200 square foot wooden-spring dance floor is used for Jazzercise, Body Pump and Cardio Kick Boxing. Other services include personal training and sports conditioning programmes. Look out for annual Fitness Jam Conventions. Open 6 days a week. 452-8899/452-0282.E-mail: piazza@candw.lc.
St. Lucia Racquet Club offers fitness classes and has a fully equipped Nautilus gym with treadmill, Stairmaster and computerised stationary bikes. 450-0551.
The Royal Spa at the Royal St. Lucian Hotel has a small cardiovascular and weight gym, furnished with top-of-the-line Cybex equipment. A personal trainer is on hand and the room is air-conditioned. 452-9999.
Mango Moon Total Fitness at Lunar Park, Vigie Marina. Gym is equipped with Cybex, Icarian, Paramount and Flex equipment. Treadmills and step machine also available. Five fitness classes daily; circuit, step and fat-burner specials. Cafe. 453-1934.
Body Inc. is a well-equipped gym, located at the Gablewoods Shopping Mall. 451-9744.
GOLF
St. Lucia Golf and Country Club has the only 18-hole golf course in St. Lucia. It is conveniently located in the northern part of St. Lucia within Cap Estate. The golf course was designed by John Ponko, who worked with the legendary golf course architect Robert Trent Jones sr., and it offers fabulous views of the Caribbean and Atlantic coastlines.
The 6,815 yard, Par 71 championship golf course is a challenge to serious and recreational golfers.
The club's facilities include a state-of-the-art 350 yard driving range and golf academy, and a club house and pro shop. Club rentals are available. Lessons are also available from the club's resident golf professional. Golf carts are mandatory and golf shoes with soft spikes or tennis shoes are also required. Lessons and tee times can be reserved by calling 450-8523.
HORSEBACK RIDING & CARRIAGES
Country Saddles specialises in the "great horse adventure", taking riders through verdant plantations, natural forests and along the Atlantic coastline. The trail is perfect for beginners and advanced riders. Call your tour representative or hotel social desk.
International Riding Stables at Beausejour in Gros Islet offers a variety of riding excursions. Specializing in children, beginners and scared people, they guarantee great fun for all riders. Credit cards are accepted. Open 24 hours, call 452-8139.
Trekkers, at Morne Coubaril Estate in Soufrière, has a variety of horseback trails to explore. Well-schooled horses and ponies saddled Western and English style are suitable for all levels of riders. Rides around the estate and to sites such as the Sulphur Springs are regular horseback expeditions. Longer treks that last up to a week are also offered. 459 7340.
Trim's Riding Stables, situated at Cas-en-Bas, offers instruction and treks through the hills to the Caribbean or Atlantic coasts. Special outings include half-day rides to an Atlantic beach for a picnic and swimming or horse-and-carriage tours to Pigeon Point. 452-8273.
BIKING
The St. Lucia Mountain Bike Tour starts at the Morne Fortune Monument and winds its way to Babonneau, a community on the East coast. There are stops at Caribelle Batik and frequent watering stations. In addition, there are spectacular views of the La Sorcière mountain. The roads passes through banana plantations and in Babonneau, bikers stop at Mrs. Joseph's house for fruit and coconut water refreshments. The four-hour tour ends at The Wharf on Choc Beach. Maximum 20 people. 452-4049.
HIKING
The St. Lucia National Trust has established two major trails, one at the Anse La Liberté campsite near Canaries on the Caribbean coastline and the other on the Atlantic side, running from Mandélé to the Fregate Islands Nature Reserve.
Call the National Trust at 452-5005 before using any of their trails. Trails established by the Forestry Department include hikes through the Rain Forest Reserve and to secluded waterfalls. The Forestry trails cater to all levels of fitness. For guide services (highly recommended as some of the trails are difficult and inadequately marked) call 450-2231 ext. 308, or ask your tour operator.
TENNIS
All of St. Lucia's large resorts have their own tennis courts, most of which are floodlit. If your hotel does not have these facilities, a court can be reserved elsewhere. In most cases, the services of a tennis professional can be booked for tutoring sessions. Tennis courts reserved for an hourly rental fee are at the Rex St. Lucian, Windjammer Landing and the St. Lucia Racquet Club. The latter boasts seven floodlit championship Laykold cushion tennis courts.
SQUASH
The St. Lucia Yacht Club on Reduit Beach has two air-conditioned, wooden-floored, glass-backed squash courts. Open from 8 am to 4 pm, courts and racquets are available for rental. Squash balls are for sale.
The St. Lucia Racquet Club at Smugglers Village in Cap Estate has a wooden-sprung air-conditioned squash court.
WATERSPORTS
Watersports facilities are a central part of the vacation when you stay at any of the island's large beach resorts. Sunfish sailing, water-skiing and windsurfing are offered and tuition is available. All major hotels have snorkeling equipment.
Jet-skis can be rented at selected beaches.
The Wharf watersports facility offers the finest selection of equipment on the island. Learn to water ski, windsurf and sail with our fully qualified instructors. Fun for everyone, banana boat rides, kneeboarding, Hobie Kats, Sunfish, Kayaks, snorkeling equipment available for hire plus padded sunbeds and waitress service on the beach. Safe swim area, ideal for children plus volley ball courts and beach table tennis. Choc beach is the most beautiful beach on the island, natural, undeveloped and palm fringed with full bar and restaurant facilities. Tel: 450 4844
WINDSURFING
Club Mistral St. Lucia (at The Reef Beach Cafe) on Anse de Sables beach in Vieux Fort is a top-class windsurfing centre that offers board hire and tuition for all levels. Equipment is available for rental. Open daily from 9 am till dusk. 454-3418/7400, www.slucia.com/windsurf.
SCUBA & SNORKELING
Buddies Scuba at Rodney Bay Marina offers PADI and BSAC certification courses. Intermediate and advanced divers welcome. Six Dive Package special. Buddies dives in small numbers, so reserve early. 450-8406.
Scuba St. Lucia at Anse Chastanet is the island's SSI Platinum/PADI scuba centre. Daily dives to St. Lucia's underwater marine parks. Resort courses, certification courses, two-tank dives, wreck dives and night dives. Snorkeling gear also available. Sales outlet at the Rex St. Lucian in Rodney Bay. In Soufrière, 459-7755.
Dive Fair Helen, a PADI centre, is owned and operated by a St. Lucian environmentalist with over 10 years of experience in marine research. Half day tours take in wreck, wall and marine reserve dives. Night dive among sleeping sting rays. 451-7716.
Frogs, at Windjammer Landing Villa Beach Resort, provides resort courses and open-water certification. Rental equipment available. Two-tank and night dives offered. 452-0913.
YACHT CHARTERS
Destination St. Lucia Ltd offers bare-boat charters of yachts ranging from 38 to 51 feet. They also provide long-term maintenance and repair for private boats. The staff speaks German, English, French, Italian, Portuguese and Russian. Rodney Bay Marina. 453-8531.
Moorings St. Lucia, at Marigot Bay, offers long distance charters or day sails. Beneteau 39's to Morgan 60's are available, either as bare-boat or crewed vessels. Provisioning optional. 451-4256/4357/8.
SEA EXCURSIONS
The Brig Unicorn, used in the filming of Roots, is a 140' replica of a 19th-century brig. Departs Vigie Cove at 9:00 am and sails to Soufrière. Land tour takes in Sulphur Springs, Diamond Falls and the Botanical Gardens. Return trip includes a buffet lunch, snorkeling and swimming at Anse Cochon and a visit to Marigot Bay. Free rum punches and soft drinks. Return to Vigie at 4 pm.
Weekly sunset cruises to Pigeon Point from 5pm to 7 pm. A steel band plays while champagne and rum punch flow. Contact hotel social desk.
Captain Yannis offers full and half-day trips from Union Island to other islands in the Grenadines on his 60' catamarans. Enjoy deserted white-sand beaches, snorkeling and lunch. Fly from St. Lucia to Union to start the tour. Call any local tour operator or travel agent.
Endless Summer I & II. 56' catamarans offer full-day sail tours to Soufrière. Land tour includes a trip to the volcano, Diamond Falls and the Botanical Gardens. A buffet lunch is served and the boat stops for swimming and snorkeling before returning to port. Weekly sunset cruises with a champagne toast to the setting sun. 450-8651.
Just Tango - Tout Bagay Tour. Sail to Soufriere aboard the newest among the fleet catamarans Mango Tango, Tango Too and Just Tango. Visit the Soufriere Sulfur Springs Volcano, Toraille Falls then on to Coubaril Estate - a working 18th century plantation for a tour and then a local lunch. On the return trip visit the beach for a swim then sail through picturesque Marigot Bay for the perfect photo opportunity. To book this tour, see your hotel clerk, tour representative or call 1-800-Sunlink. To book a private tour on one of the other catamarans, Mango Tango or Tango Too, call 452-9842.
WHALE WATCHING
Hackshaw's Charter Boats specialises in whale watching tours. St. Lucia's territorial waters are home to pilot, sperm and humpback varieties – as well as many species of dolphin – ensuring an 88% chance of seeing whales. The tour lasts for 4 hours, longer if whales are spotted. The boats are equipped with hydrophones for underwater listening. Call 453-0553.
DEEP SEA FISHING
Annie Baby is operated by Mako Watersports and carries up to six passengers. The boat is well-equipped and motors out of Rodney Bay Marina. Available for half- or full-day excursions. For reservations and rates, see your social director or call 452-0412 or 452-0778.
Captain Mike's Sport Fishing and Pleasure Cruises at Vigie Marina has a fleet of Bertrams and offers deep sea fishing, family cruises for snorkeling, inter-island cruises and whale watching. Boats accommodate up to eight passengers and are available for half- or full-day fishing trips. Available for private day charters and luncheon cruises. Call 452-7044 or 450-1216.
If you like the great outdoors, there is no shortage of activities in St. Lucia. Other recreational ideas include: renting bicycles from the Rex St. Lucian or playing a game of beach volleyball or football with fellow guests and hotel staff.
For the spectator, turquoise waters, emerald green mountains and vivid blue skies make for a breathtaking backdrop to watch an exciting game of cricket, football, volleyball, basketball or table tennis.
Enjoy some of the sports that were practically custom-made to suit the glorious climate of our lovely island.