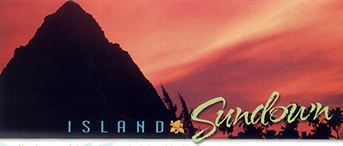 FISH FEAST - Anse La Raye
This village, just south of Castries, offers a Friday night fish feast. Boxfish, dorade, tuna, red snapper, crab and shrimp are caught and prepared by the people of Anse la Raye who have centuries of fishing tradition behind them.
Every Friday night, the village centre is closed to vehicular traffic. Visitors can walk, sit, eat and talk comfortably.
Live entertainment is on hand in the form of a traditional orchestra that performs on the village square. There are also two local discos for those who want to dance. The atmosphere is festive yet casual and relaxing and offers an authentic taste of village life.
STREET PARTY - Gros Islet
Gros Islet Night on Friday evenings has been going on for more than 16 years. Every Friday night the barbecue grills are brought out onto the sidewalk and glowing coals start sizzling beneath chicken and conch kebabs. All the bars down Gros Islet's main street are usually full to the brim with a mixture of visitors and St. Lucians. Speakers set up on street corners keep the audience hopping with a variety of Caribbean rhythms. One word of advice before you go: dress casually and leave your valuables at home.
INDIES - Rodney Bay
Open Wednesday, Friday and Saturday nights from 11 pm until the sun comes up, Indies plays the hottest mix of Caribbean and international music. Theme nights are a specialty. There is a dress code, so don't come in a bikini!
J.J.'S PARADISE - Marigot Bay
St. Lucian restaurateur J.J. has established Marigot Bay as a great place to party. Every weekend J.J.'s Paradise provides live bands, food and a fun atmosphere for patrons who want to get out of town for a good time. Seafood Night at J.J.'s Paradise is not to be missed. J.J. is an excellent chef and he prepares local crab, lobster, fish, shrimp, conch and crayfish using his own secret recipes. Due to the popularity of Seafood Night on Wednesdays, J.J. recommends that diners make reservations. Call 451-4076 or VHF 16 if you are coming by boat.
LATE LIME RESTAURANT - Rodney Bay
The Late Lime is really for those who prefer to stay awake and feel the pulse of the night. You can count on live music, karaoke, or just plain simple fun with a group of friends under the night sky. It's a cool hang out where you get a good feel for what's hot or not, with good company and good food.
SHAMROCKS - Rodney Bay
Here's a real Irish-name pub in a tropical setting. Pub grub, lots of beer, television sets, pool tables, dart boards and a fussball table enhance the pub atmosphere at Shamrocks. Then there is the music. Special theme nights include salsa night, special request night and live music over the weekend. And, of course, there is a Karaoke night. Sunday night is called "Wind Down" night, where patrons ready themselves for the week ahead.
SUNSET CRUISES
An original way to start the evening, Sunset Cruises depart at 5 pm and sail the west coast while the sun disappears over the horizon. Depending on the vessel, guests enjoy champagne, rum punch and soft drinks. The boat returns to port at 7 pm. The most popular sunset cruises are offered on board Cats, the Brig Unicorn and the Vigie.
THE WHARF RESTAURANT AND BAR - Choc Bay
The Wharf Restaurant and Bar is a great hangout by day and by night. Enjoy Karaoke nights, live entertainment, big screen satellite TV featuring all major sporting events. Friday night is the place to be, music, dancing, and entertainment plus weekend BBQ and Salsa nights with free lessons. A beautiful ocean fronted location, with stunning sunsets. Enjoy the ambiance and friendly service with good music. Open 7 days a week from 9 am until midnight. Happy hour 6 pm - 7 pm every day. A great selection of beers and fine wines available. Tel: 450-4844.