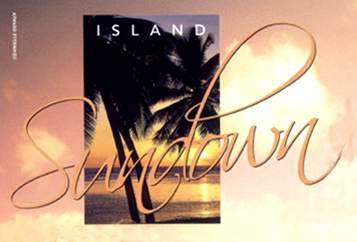 FISH FEAST - Anse la Raye
This village, just south of Castries, on the West Coast, offers a Friday night fish feast. You can head down to Anse La Raye and sample from a wide variety of fish - and you will have it, prepared right there by people of Anse la Raye who have centuries of a rich fishing tradition behind them.
In the most natural setting, you can browse, chat, and certainly enjoy our fish, our way, with your friends and family. You can enjoy a soft sea breeze, or you can shake a leg or two once the music starts - and it will move your soul. The atmosphere is festive yet casual and relaxing and offers an authentic taste of village life.
MORE FISH - Dennery
On the East Coast, about 45 minutes from Castries, in the village of Dennery, the promise of delectable, home cooked fish-on-the-beach is delivered. Check it out, weekends. You will have more fun if you go with friends.
Swaré - Viewx Fort
The newest hottest street party moves to the south of the island. Every Friday, it is eat all the fish you can, in true island style, to the beat of Caribbean music. If you are in the north and you want to explore, feel free to hop on a cab with friends and take either the east coast or the west coast down. Whichever way you travel, you will have a whale of a time.
STREET PARTY - Gros Islet
The original street party lime. Gros Islet Night on Friday evenings has been going on for more than 16 years. Every Friday night the barbecue grills come out onto the sidewalks and glowing coals sizzle beneath chicken and conch kebabs. All the bars down Gros Islet's main street are a hive of activity with visitors and St. Lucians. Speakers set up on street corners keep the audience hopping with a variety of Caribbean rhythms. One word of advice before you go: dress casually and remember there is always safety in numbers.
EAGLES INN - Rodney Bay
Perched on the edges of the inlet across from which you can see the Rodney Bay Marina, right on the periphery of the water is this intimate place that promises good food and happy hour all night long. And if that is not enough, just upstairs is the Bigwood night-club.
INDIES - Rodney Bay
Open Wednesday, Friday and Saturday nights from 11 pm until the sun comes up, Indies plays the hottest mix of Caribbean and international music. Theme nights are a specialty. There is a dress code, so don't come in a bikini!
JAZZ LOUNGE & ROOF GARDEN - Rodney Bay
The Jazz Lounge and Roof Garden Restaurant in Rodney Bay. Please your Palate with excellent Fusion European/Caribbean Cuisine and Soothe Your Soul with some of the Smoothest Jazz, the "Blusiest" Blues and the Grooviest R& B!! Live Music five nights a week. The Jazz Lounge resident band is made up of excellent Jazz performers from Europe and the USA working alongside some of the best St. Lucian, Caribbean and International Musicians. Voted " the best late night Jazz venue in the St Lucia Jazz Festival" ... destined to become the best Jazz club in the Caribbean ... your visit to St Lucia won't be complete without the experience. " Please your Palate ... Soothe your Soul" Dinner Guests - Free entrance to the Jazz Lounge ... Tel 458-0565 for reservations. Email: jazzstlucia@hotmail.com.
J.J.s PARADISE - Marigot Bay
St. Lucian restaurateur J.J. has established Marigot Bay as a great place to party. Every weekend J.J.'s Paradise provides live bands, food and a fun atmosphere for patrons who want to get out of town for a good time. Seafood Night at J.J.'s Paradise is not to be missed. To top it off, all night is happy hour. Enjoy all you can drink at very affordable rates, while you enjoy your snacks overlooking the sea. J.J. is an excellent chef and he prepares local crab, lobster, fish, shrimp, conch and crayfish using his own secret recipes. Due to the popularity of Seafood Night on Wednesdays, J.J. recommends that diners make reservations. Call 451-4076 or VHF 16 if you are coming by boat.
LATE LIME RESTAURANT - Rodney Bay
The Late Lime is really for those who prefer to stay awake and feel the pulse of the night. You can count on live music, karaoke, or just plain simple fun with a group of friends under the night sky. It's a cool hang out where you get a good feel for what's hot or not, with good company and good food.
SUNSET CRUISES
An original way to start the evening, Sunset Cruises depart at 5 pm and sail the west coast while the sun disappears over the horizon. Depending on the vessel, guests enjoy champagne, rum punch and soft drinks. The most popular sunset cruises are offered right here in Simply Beautiful St. Lucia. Ask your tour operator for more information.