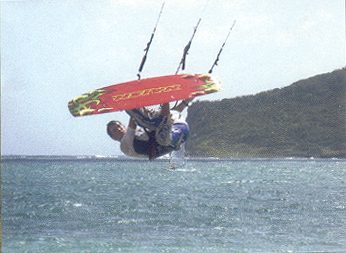 Beautiful St. Lucia is the ideal place to enjoy a variety of sports. The island is surrounded by warm, clear, blue seas that are ideal for a variety of watersports, whether motorized or non-motorized, including windsurfing, kitesurfing, swimming, sailing and deep-sea fishing. Climactic conditions are perfect for any number of outdoor activities including tennis, jogging, horseback riding and power walking. For hikers, there are numerous possibilities, while joggers can run along the vast array of beautiful beaches. For the dedicated fitness buffs, St. Lucia has gyms and aerobic studios that meet international standards.
SCUBA DIVING
Scuba Diving and snorkeling have been taken to a new level, as you can receive certification in a PADI (Professional Association Diving Instruction) or NAUI (National Association for Underwater Instruction) course while on vacation. Check with your hotel for more information
CRICKET
A new National Stadium in the south of the island and a state of the art national cricket ground at Beausejour in the north have catapulted sports to a whole new level. So if cricket is your game, you can easily "catch a lime" if you plan your vacation to fall during a one day international or a test series. See you in St. Lucia.
GOLF
St. Lucia Golf and Country Club has the only 18-hole golf course in St. Lucia. It is conveniently located in the northern part of St. Lucia within Cap Estate. The golf course was designed by John Ponko, who worked with the legendary golf course architect Robert Trent Jones Sr., and it offers fabulous views of the Caribbean and Atlantic coastlines. The 6,815 yard, Par 71 championship golf course is a challenge to serious and recreational golfers. The club's facilities include a state-of-the-art 350 yard driving range and golf academy, and a club house and pro shop. Club rentals are available. Lessons are also available from the club's resident golf professional. Golf carts are mandatory and golf shoes with soft spikes or tennis shoes are also required. Lessons and tee times can be reserved by calling 450-8523.
Sandals Regency St. Lucia Golf Resort & Spa has a par 33 nine-hole eleven green course, maintained by a highly qualified golf superintendent. You can tee off daily from 7:45am to 4pm all year round. Sandals guests are entitled to complimentary green fees. Call 452 3081 for more information.
FITNESS
Sportivo at Rodney Heights, above Key Largo Restaurant, is the largest gym and fitness facility in St. Lucia. The centre offers a fully equipped gym with name brand machines, a cardio-vascular room with treadmills, steppers, bikes and rebook Elliptical trainers. The 2,200 square foot wooden-spring dance floor is used for Jazzercise, Body Pump, Body Attack and Spinning. Other services include personal training and sports conditioning programmes. Look out for annual Fitness Jam Conventions. Open six days a week. 452-8899/452-0282. Email: piazza@candw.lc. Website: www.SPORTIVONOW.com.
THE ARC RACE
The Atlantic Rally for Cruisers is becoming a huge sport for seafarers. This is perhaps the annual water event that links people from more than half way across the world to St. Lucia, in days of wild fun on the high seas. If you are in to yachting, consider if not this year, but certainly once in your lifetime, joining the team from Las Palmas, as they head down south to St. Lucia where this grand race culminates amidst champagne and merriment. Contact the St. Lucia Tourist Board at prsltb@candw.lc for more information.