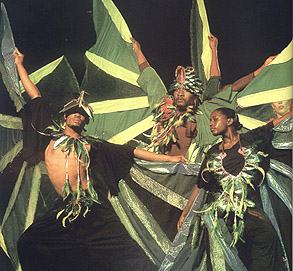 THE MOST BEAUTIFUL BAY IN THE CARIBBEAN
When the St. Lucia Tourist Board struggled to come up with a clever line to describe this amazing island they eventually admitted defeat and went for the obvious. Everybody agreed - St. Lucia is simply beautiful. The stunning scenery is a bigger and better real life poster that any public relations company could possibly design and one of the most well known St. Lucian landmarks is of course, Marigot Bay.
ACTION
And Marigot is more than just a picturesque part of St. Lucia, it's also been called the most beautiful bay in the Caribbean. It looks like the most peaceful place in the world and it's said to have a spiritual energy path running through it, but appearances can be deceptive – Marigot has seen a lot of action over the centuries. Its deep water and hidden inner harbour made it a popular pirates' bolt hole and both the French and British fleets anchored there during their long battles to gain control of the Helen of the West Indies as St. Lucia is generally known.
CELEBRITY SECRETS
In the twentieth century there has been more movie action than real battles fought in the bay. Because of its dramatic surrounding hills and snug harbour, Marigot has become a favourite movie location. Starting with the original Dr. Dolittle starring Rex Harrison and followed by a string of comedies and action movies including Water with Michael Caine and Fire Power with Sophia Loren. Many film stars fell in love with it and a number of celebrity homes are dotted around, hidden by the dense rainforest vegetation and known only to their owners and the local residents. At the height of the season, celebrity spotting is as popular as bird watching in some of the local bars.
COME BACK TO THE BAY
Right now, some exciting developments are underway. Discovery at Marigot Bay, a new five star spa hotel and marina village is under construction and due to open in 2005. There will be a fabulous choice of bars, restaurants, a coffee shop and bakery as well as boutiques and facilities for visiting yachts.
RAINFOREST HIDEAWAY
The Discovery development has already triggered a new sense of excitement in Marigot and an independent new restaurant has already opened – the Rainforest Hideaway is a sophisticated little champagne bar with great food and wines, in the most romantic setting imaginable and well worth the short ferry ride to the far side of the inner bay.
There's no doubt about it, Marigot won't be just a photo opportunity for much longer – it's already becoming an exciting destination with a great choice of dining, shopping and liming.
INTRODUCING CALABASH COVE
The Calabash, inaugurated in December 2004, is a five star resort. The 23 beautifully designed mahogany and teak villas with roman baths and outdoor rain showers are wrapped around the terrain in complete harmony with the environment.
Calabash Cove is an adult's only resort. It caters to discerning international travelers looking for a tranquil holiday experience.
During phase 2 of the project, 30 luxury one-bedroom suites will be added along with a French restaurant, the Calabash House and a private dock.
The visionaries behind Calabash Cove are Austrian, Robert J. Buchsbaum, who has worked for thirty years in hotel management and marketing in Europe, the United States and the Far East. Chris Mullings is a St. Lucian national.
Robert Buchsbaum recalls his first impressions of the Calabash Cove site: "Driving down a steep hill we arrived at this hillside jungle on the Caribbean Sea. The unspoiled beauty captured me and gave me an inner harmony that I last felt in the Far East."
DIGICEL KEEPS ST. LUCIA CONNECTED
Digicel entered the Eastern Caribbean with the launch of its services in St. Lucia on March 24th, 2003. The Digicel network is based on superior GSM technology. Global System for Mobile Communications (GSM) is a European standard that is now widely adopted worldwide. It provides much better quality than existing systems in St. Lucia and ensures a crystal clear, secure mode of communication. GSM is used by over 70% of the world's mobile customers.
By entering the local market, Digicel introduced state-of-the art technology, smart new handsets, innovative and competitive rate plans, to a then monopolized mobile communications market.
Digicel has within its tenure, become ingrained in the economic, cultural and social aspects of St. Lucia's development. Digicel directly employs over 60 local staff members at its OECS headquarters in Massade Industrial Estate, Gros-Islet and has paved the way for 5 local entrepreneurs, who now manage between them, a total of 21 outlets. Digicel also commissions a total of over 700 DigiFlex card dealers island-wide. Just look for the Digicel sign outside various business places on the island.
Digicel just launched the General Packet Radio Service (GPRS) system in St. Lucia. The GPRS Service is a value added non-voice service that allows information to be sent and received across a GSM mobile telephone network. Digicel customers will now be able to access the Internet, browse the Web, check and send emails, take and send picture messages, download music and ring tones and play unlimited games.
WINDJAMMER GETS A MAKEOVER AND A SPICEY NEW MENU
Windjammer Landing's Chef Bobo Bergstrom unveils his latest, innovative menu for the renovated waterside restaurant, the Dragonfly.
Renowned for its romantic ambiance and seafood dishes (including its signature ceviches), Dragonfly's new menu includes cilantro-cured tuna with wasabi sauce and pan seared duck foie gras on a pineapple, caramel and chocolate brioche.
Dragonfly also presents several new signature dishes such as fresh lime glazed pork tenderloin, served in a passion fruit ragout, with sweet potato gratin and hot pepper chocolate sauce, and a range of mouth-watering sweeter options to tempt all but the hardened dieter.
Dragonfly restaurant sits above the pristine white-sand beach of Labrelotte Bay overlooking the Caribbean Sea. The exotic décor of dark wooden shutters, bright fabrics, and simple rattan furniture lend an air of timeless elegance.
About Chef Bobo Bergstrom:
Chef Bobo was born in Stockholm, Sweden. He has more than 20 years experience in the culinary arts. He was Executive Chef to the Royal Court of Sweden, where he planned and prepared menus for State visits by Nelson Mandela, former American presidents and European leaders including the Prime Minster of Great Britain. His dishes reflect a French influence combined with Asian and island flavours. He worked as Executive Chef at The Friendship Bay Hotel, in Bequia, and at the Pier Restaurant, Jalousie Hilton, St. Lucia. He was voted St. Lucia's Chef of the Year and was team leader at the "Taste of the Caribbean Culinary Awards" where St. Lucia won the gold medal.
ALWAYS IN TOUCH WITH CABLE AND WIRELESS
During your St. Lucia vacation, Cable & Wireless makes it easy for you to stay in touch with friends, family or, Heaven forbid, the office. You really can get away from it all and still get it all.
Cable & Wireless operates St. Lucia's only triple technology mobile network, with TDMA, GSM and GPRS services under the bMobile brand. Stay connected on your travels, with the widest range of available options.
If you've brought your mobile phone with you, you're in luck! Roaming in St. Lucia is easy, with a TDMA or GSM phone. Our TDMA frequency is 800 MHz on the A band; GSM is 850/1900MHz. Will your phone work in St. Lucia? Call 1 800 804 2994 or e-mail talk2us@candw.lc to find out.
Forgot to bring your phone? No problem for a small daily fee, you can rent a mobile phone from any Cable & Wireless store. Get a bMobile Prepaid card and call home to boast about what a great time you're having.
With bMobile, access text messaging, mobile mail, picture messaging and more. Get online with a GPRS-capable handset or PDA, or a laptop computer; check your stocks or send some poolside photos.
You can call home from a fixed line, too. To make operator-assisted international calls, dial 0 and state your requirements. The operator can connect you "person to person" or "station to station."
Use your credit card (VISA, Mastercard, American Express, Discover) from any touch-tone phone to call to anywhere in the world. To call the US, dial 1 800 Call USA (225 5872); to call other countries dial 1 800 744 7777.
Control the amount you spend and leave out the operator by picking up our convenient Prepaid Fixed Line Cards. Prepaid Fixed Line Cards can also be used to access the Internet for less that US$0.03 per minute.
Remember, you can access an international overseas operator on 411 when directory assistance is required from another country.
Our telecommunications solutions are available at Cable & Wireless outlets islandwide. The Pointe Seraphine Internet Café, ideally located in St. Lucia's main shopping facility, offers everything from Internet access to phone cards.
Our bMobile store on Bridge Street (Castries) and customer service outlets at Gablewoods Mall (Castries) and Daher Building (Vieux Fort) are open Monday to Friday. We also have retail outlets at Julian's Supermarket in the Conway Business Centre; Gablewoods Mall; Julian's, Rodney Bay; JQ's Supermarket, Rodney Bay; and the Daher Building.
Cable & Wireless, St. Lucia's only complete service telecommunications provider, offers world-class products and services.
A ST. LUCIAN LOVE LETTER
From Patricia Maxwell Lewis,
BBC Television Producer
As relationships go, twenty-five years is a long time to keep up a love affair. St. Lucia was an island learning the art of welcoming visitors and I was young with a penchant for rum and coke. We got on very well together and I kept on coming back for more. But you need more than sun and fun, you need spice.
Six years ago my appetite for something new drew me into a small seafood restaurant on the main drag at Rodney Bay. Called simply, Buzz, it looked fresh and Caribbean. A silly thing to say but a good Caribbean restaurant is like that man, hard to find.
Returning this year, Buzz has taken the lead in the Rodney Bay heartland. Lobster, crab, shrimp and tuna, jumbo prawns, Dorado and snapper. Rodney Bay is a stone's throw away from one of the island's oldest fishing villages, and Buzz's owner, Pat Bowden, has used her insider's intelligence to make sure her supplies are simply the freshest and the best.
Pat, a citizen of the world, has worked alongside her chef, Marie, for 29 years. Knowing the fickle and fast moving tastes of the global traveller, they've established Caribbean cuisine on the international foodies map.
Start in the bar where Mervin mixes a mean cocktail as well as regaling you with his Caribbean tales. Heard the one about Mel Gibson.....? When you're ready for your gourmet adventure, choose between the restaurant and the romantic al fresco setting beneath the garden marquee's fairy lights.
Don't be phased by the menu - ask! Pat and her colleague Donna answer all questions and you'll feel like you're Pat's personal guests. Starters include homemade lobster ravioli, Thai Mussels, crab cakes or Shrimp Tempura. And you'll want to know what 'Tonight's Specials' are as well as wallowing in the luxury of the à la carte menu. If one of your party is a bit thin on seafood, main courses include Moroccan Spiced Lamb Shanks (a favourite of mine), Chicken Wellington or, turning up the heat, West Indian Pepperpot and Seafood Creole. Add to that Pat's time-honoured Char-grilled Steaks, BBQ Baby Back Ribs, salads, veggie dishes and pasta and you'll realize this is someone who has what it takes to make a satisfied customer.
But back to the seafood. Only fish delivered fresh that day is served. Tuna seared à point, Potato Crusted Snapper, Baked Dorado oozing the yummiest avocado filling and Jumbo prawns confident in their cream cheese confit.
The wine cellar is varied and all desserts are made on the premises. Being a crème brulée queen I had to try Marie's Caribbean twist. Superb. And am I still in love? There is no doubt about it.
ST. LUCIA DISTILLERS RUM AWARDS
During its last competition held in the unlikely setting of St. John's in Newfoundland, Canada, the International Rum Festival, the world's largest rum tasting competition awarded nearly every gold medal to St. Lucia Distillers. Indeed, this small distillery located in the Roseau Valley has dominated the competition for the last five years.
In Newfoundland, St. Lucia Distillers won eight gold medals, an unprecedented feat in the competition's history. Seven silver medals and four bronzes were also part of the Olympian haul.
The people at St. Lucia Distillers are proud of their reputation. For three generations the distillery has been owned and operated by the Barnard family who has worked ceaselessly to modernize and expand operations. This dedication has resulted in HACCP certification, the official international standard on food safety.
The distillery recently added a new bottling line and installed two pot stills. The company is now able to produce a wide range of rum, liqueurs and rum-based products. Crème La Caye is a surprising blend of cream, custard, spices and rum. Peanut Punch is made from roasted peanuts, spices and rum. Zmoss is made from Caribbean seamoss and blended with coconut rum. Crystal Lime is made from clear white rum and key limes. Award winning, Admiral Rodney, an aged blend, was voted the best Caribbean rum at the International Rum Festival. The Chairman's Reserve is specially aged rum selected by the distillery chairman.
For the last twelve years St. Lucia Distillers has supplied the store brand rums of large supermarket chains in the United Kingdom. This is a major achievement as the company competes against international distillers for this market. St. Lucia Distillers also exports to several Caribbean territories, including the islands of the Organization of Eastern Caribbean States, Barbados, Trinidad and St. Maarten.
While in St. Lucia, take the Rhythm of Rum tour to St. Lucia Distillers. Rum tasting is offered and the products are on sale. St. Lucia Distillers' products are also available at duty free shops on the island.
CARA SUITES
After only two years of operations, Cara Suites is growing. Twenty six executive rooms and 2 executive suites will be added to the centrally located property at La Pansée, overlooking Castries. Additional leisure facilities including a gym and an upgraded pool area will be a part of the new expansion along with new meeting rooms and a renovated lounge area.
With its proximity to the Castries city centre, Cara Suites is the businessman's hotel. The Trinidadian-owned property intends to be the leader in this field.
In Trinidad, Cara Suites has already a well-established reputation among business travellers. The Cara Suites Hotel & Conference Center at Pointe a Pierre, in south-central Trinidad, received the "Robert Montano Award for Excellence in Service" from the South Trinidad Chamber of Industry and Commerce, and the "Customer Satisfaction 2004 Award" from the Trinidad and Tobago Ministry of Tourism.
Says General Manager, Helen Logan-Alcala: "We have an ongoing product improvement programme which is built on the premise of customer satisfaction."
With its hotels in Trinidad, Guyana and St. Lucia, Cara Hotels is building a fine reputation throughout the region.
"As a regionally developed hotel company, it is particularly pleasing to beat the international hotel brands," says Co-Founder and Chairman of Cara Hotels, Paul Stephenson.
CHARTHOUSE
The décor is unmistakable. Wild ferns cascade overhead, vines creep up wooden pillars, potted plants hang along the balcony railings and the night-lights glisten over the shallow waters of Rodney Bay marina. With all this ambiance, you know you are in for a great night out.
You are at the Charthouse – St. Lucia's oldest and finest seafood and steak restaurant. Founder and owner, Nick Ashworth, has successfully run the establishment for the last 21 years. Indeed, the Charthouse was the first restaurant to open in the Rodney Bay area. As a veteran in the hospitality industry, Nick Ashworth knows all the right formulas for keeping the customers satisfied.
Charthouse, the only restaurant in St. Lucia to offer US prime beef, has always specialized in steak and seafood. Spare ribs were a later addition to the menu.
"Next to lobster which is a seasonal item, spare ribs are our best seller," says Nick.
Ninety percent of the Charthouse clientele comes from the hotels around Rodney Bay that are all within easy walking distance. His best form of advertisement, he says, is his consistent reputation. "People are always talking about us."
He also cites the Rodney Bay Marina as a major source of business, describing it as "a 300-bed floating hotel".
Staff loyalty is a trademark of the Charthouse. "Most of my staff have been with me for the last 18 or 19 years," says Nick.
In addition to the Charthouse, Nick and his wife Indera own and operate Hooters and Pizza Pizza – with its childrens' playground and outdoor bar where parents and patrons can unwind and chat over a drink.
COCO KREOLE EXPANDS
St. Lucia's newest small hotel is undergoing major expansion in time for the upcoming winter season. Coco Creole, formerly Candyo Inn, is adding 84 rooms. Seventy-two are to be standard rooms; the additional 12 will be suites.
The first phase of this expansion, valued at EC$17 million, is scheduled for completion by April 2005. The new section, to be called Coco Palm, sits on 5 acres of land adjoining the existing property. A second phase of expansion will see the construction of another 80 rooms to be completed in time for the Cricket World Cup in 2007. The new property will be called Coco Resorts.
When completed, the property will have two pools, a restaurant, a gym, two massage rooms, a fully air-conditioned indoor entertainment centre, and a convention facility. The expansion of Coco Kreole forms part of the new development thrust to market the Rodney Bay area as St. Lucia's tourism capital with a range of hotels, restaurants, entertainment, sports and recreation facilities located in one area. As part of the Rodney Bay Village concept, guests of Coco Resorts will be offered attractive discounts packages for dining at restaurants within the village.
Allen Chastanet is owner and manager of Coco Kreole. He is the former Vice President of Marketing with Air Jamaica as well as a former Director of Tourism in St. Lucia.
Said Chastanet: "From the time we opened Coco Kreole in November of 2003, we always intended to expand."
Coco Resorts will do away with the traditional check-in desk. Guest will have free Internet access in their rooms, at the reception and in the pool area. The suites will be fitted with a sound system, and rooms will be equipped with TV and DVD. Coco Resorts will also personalize vacations. Multi-lingual hosts will be individually assigned to guests.
Coco Resorts is aimed at the seasoned vacationer looking to interact with the local community. In keeping with the new Rodney Bay Village concept, Chastanet says his ideal client is "young at heart and free spirited."
RODNEY BAY VILLAGE
With its restaurants, nightclubs, well-equipped marina, beach resorts and guesthouses, tour and car rental agencies and shopping mall, Rodney Bay is the nucleus of tourism activity on the island.
Since his return to St. Lucia in November 2003 to open Coco Kreole hotel, Allen Chastanet has worked to mobilize residents and business owners within the Rodney Bay area and bring about a collective approach to management and marketing.
This initiative has resulted in the renaming of the area. Rodney Bay Village is the newest St. Lucian community. The Rodney Bay Village Association oversees its activities.
Chastanet says: "The great thing about Rodney Bay Village is that you have a multitude of choices within walking distance."
Chastanet says that key to the new concept is to ensure that the commercial and residential sectors in Rodney Bay co-exist harmoniously. Since its launch in April 2004, the Rodney Bay Village Association has been active. The Village staged a major concert featuring world-renowned saxophonist Ronnie Laws with St. Lucia's Boo Hinkson. The Village is also the newest venue in the north for the St. Lucia Jazz Festival. Floetry and Magic Malik were among the acts that set The Village alive during St. Lucia Jazz 2004.
The Association has applied to the government for special incentives. Members want to reinvest 35% of government hotel occupancy tax on signage, new sidewalks, landscaping and the installation of surveillance cameras at strategic points. A sanitation company has been contracted to clean the area and a landscape architect hired to beautify the new village. The Association has also recommended the construction of a roundabout at the intersection of Rodney Bay and the Castries-Gros Islet highway. Government has already agreed to repave the roads in The Village.
A newsletter entitled The Village Voice has been launched and a television commercial promoting Rodney Bay Village is broadcast on local television stations. Association members will jointly market Rodney Bay Village at overseas trade fairs.
To enhance its image as the central point for all major tourism activity in St. Lucia, Rodney Bay Village is promoting its proximity to important landmarks and facilities such as Pigeon Island National Park, Rodney Bay Marina and the Beausejour Cricket Ground.
THE BODY HOLIDAY
When you come to The BodyHoliday at LeSPORT you will immediately understand why European Condé Nast Traveller magazine named it the number one Overseas Destination Spa in the world and one of the top ten on The 100 Best of The Best Things in Travel. And the readers concur. Earlier this year, Condé Nast readership voted the spa among the top ten in the world.
But The BodyHoliday is much more. It's also a memorable holiday that combines an active beach holiday with sports, exercise programmes, personal service and great food.
TAO is one of the four on-site restaurants and presents a fusion of East-West cuisine. Recently included in Condé Nast Traveller Top 60 Hot Tables, TAO's unique menu and varied wine list, prides itself in combining flavours and themes to titillate the senses.
Forty-five percent of the guests at The BodyHoliday at LeSPORT come back for more. One particular accolade sums up perfectly what The BodyHoliday at LeSport is all about.
"The press has dubbed The BodyHoliday the #1 spa in the world, but strangely enough, that's not quite how I see it. A spa suggests some kind of imposed rigour, and they don't impose anything. At breakfast, for example, alongside the skimmed milk, you find delicious full-fat yoghurt, egg-white omelettes beside the real thing made to order, cassava bread next to wheat bread, and low-fat cream cheese beside the hash brown potatoes. A dedicated spa might frown on alcohol, but the bars are stocked with the best brands of liquid pleasure. At dinner wines are served to best compliment the menu. Pleasure doesn't need permission and it certainly isn't rationed."
BIG CHEF STEAKHOUSE
Big Chef Steakhouse in Rodney Bay, serving top class Angus steaks char-grilled with a secret blend of hickory flavored spices, has earned a Double Diamond Rating from the prestigious AAA/CAA (American Automobile Association/ Canadian Automobile Association) organization. Out of 855,000 applying restaurants only 12,000 are chosen. The nomination was confirmed after anonymous inspection and testing of food quality and service. Inspectors enter as normal guests and only when they have paid their bill, will they reveal their identity, if the establishment is considered worthy of an award.
Another milestone was reached at Big Chef Steakhouse when a visitor consumed the biggest ever cut of steak. The old record was 64 ounces until the latest guest asked Big Chef to cut a 65-ounce rib steak. He did the steak full honours and went on to enjoy a large slice of Mrs. Chef's Famous homemade Cheese Cake.
Big Chef, whose real name is Peter Richard Kouly, began the Big Steak Masters award when he opened the Big Chef Steakhouse some three years ago. To become a Steak Master you must consume every bit of a 32-ounce steak and Big Chef will offer you a free 16-ounce steak. You can have your free steak right away or come back for it another day.
There are now over 250 Steak Master Certificates hanging on the walls of Big Chef Steakhouse. Big Chef is himself a Steak Master. During one of his cooking shows entitled "One Big Chef", he actually consumed a 40-ounce rare rib steak with foie gras, mushrooms, pan-fried potatoes and Cognac sauce.
Big Chef wears many hats. During the day he is involved in real estate development (he always has a good deal up his sleeve), television cooking shows as well as performing the duties of Consul for Denmark and Sweden. The Queen of Denmark has even knighted him.
Recently he was the invited feature speaker at a distinguished gathering of heart specialists. He is not a cardiologist, however, he offered the doctors a new perspective on the prevention of heart disease. To ward off bad cholesterol, drink one bottle of red wine a day. It works like Draino on the arteries and cleans the blood too. Medicine never tasted better.
One bottle of red wine a day for health and another one at night for pleasure. There is never a dull moment at the Big Chef Steakhouse.
BERTHIA PARLE
"You can't say to me that we have this industry (tourism), which generates billions of dollars for the region, yet it is never on Caricom's agenda!" said Mrs. Parle, a militant defender of the business for the past 27 years.
Some of the Caribbean's leaders supported her arguments. Antigua and Barbuda's Prime Minister, Baldwin Spencer said that it was "wrong" for tourism to be excluded from Summit agenda. The prime ministers of the Bahamas and Barbados also expressed similar sentiments.
"There are a few prime ministers who see things our way. After my presentation five of them defended my stance on the tourism industry," said Mrs. Parle.
Mrs. Parle is campaigning for greater government support for tourism. Policy, legislation and incentives for the sector need to be clearly defined by regional authorities. Island infrastructure also needs to be upgraded in order to keep the Caribbean a competitive destination.
As President of the Caribbean Hotel Association, Berthia Parle heads the largest and most influential tourism body in the region. One thousand hotels with 125,000 rooms and 800 allied members including airlines, travel agents, restaurants and other key stakeholders in the hospitality sector make up the organisation's membership.
"We deserve to be heard", she says. She intends to use her term in office to continue pushing for a coherent government approach to the tourism industry.
Berthia Parle is a pioneer in the Caribbean. Four years ago, she became the first woman to elected to the CHA's executive. Prior to becoming president, she held the position of 5th Vice President. Despite the prestige and the high visibility, the post of CHA president is voluntary and Mrs. Parle continues her work as General Manager at St. Lucia's Bay Gardens Hotel.
Indeed, 2004 has been a landmark year for women within the Caribbean Hotel Association. Not only did the organization induct its first woman president, the Pastry Chef of the Year was a woman and for the first time ever, a woman emerged as Bartender of the Year. Today most of the Executive Vice Presidents of Hotel Associations in the region are also women.
Said Mrs. Parle: "My vision for the Caribbean hotel industry is for greater unity among the islands. We forget that we all belong to this amazing region, this mosaic, that's so culturally diverse. There is so much going for us yet we are not tapping into the full potential of our natural resources, our history and our culture. We should also share resources and information with each other, especially research data. We must foster an intra-Caribbean experience."
THE RAINFOREST HIDEAWAY
The Rainforest Hideaway, St. Lucia's newest fine restaurant, is tucked in the mangroves on the edge of Marigot Bay, a place described by many writers as the most beautiful bay in the Caribbean.
Lush tropical landscaping surrounds the private dock where tables are set for dinner and lunch next to the quaint bar. Gentle jazz plays in the background. You can watch the boats coming and going in the tranquil inner bay. Fish leap out of the water and huge frigate birds swoop down to catch them. In fact, this sheltered harbour is a great place to watch an amazing variety of exotic birds and butterflies. When you look into the water under the dock you might be looking into an aquarium–colourful reef fish wait for scraps.
The owner, Chef Verity, cooks delicately flavoured dishes using the freshest ingredients. He has created a menu that offers a fusion of Asian, Oriental and Caribbean flavours. He specializes in locally caught fish and his personal specialty is sashimi. The dinner menu changes daily to reflect seasonal availability of ingredients. Starter selections include vanilla ravioli stuffed with ginger and coconut crab, served with a lime and coriander dressing, or scallops and king prawns sautéed in garlic and served with a yellow capsicum sauce. Main courses include seared fillet of Mahi-mahi served with a puree of sweet potato, garnished with ginger and red pepper sauce, or grilled fillet of beef with a chili chive crepe, stir-fry julienne vegetables and rich soy jus.
The bar and lunch menus feature lighter fare with a selection of salads, burgers and fish dishes.
The ambience is elegantly casual and cocktail hour is always a special time at the Hideaway. Carla's bar is stocked with a range of champagnes, fine wines, rums and whiskies, tropical cocktails and, of course, plenty of icy Pitons.
Some of the most famous yachts in the world sail into Marigot's deep waters and celebrity spotting is a favourite activity. The bay used to be known as a romantic getaway, a place to escape for lunch or dinner with somebody special or as a chic, private party location. The Rainforest Hideaway, with its sophisticated menu, relaxed atmosphere and warm, personal service is aiming to bring back these great Marigot traditions and entice St. Lucians and visitors back to the bay.
Rainforest Hideaway serves lunch and dinner six days a week. Reservations are recommended. To book a table, call 286 0511.
Young chef with big ambitions
James Verity, the Rainforest Hideaway's owner and chef is only 25 years old. He is a classically trained French chef and has worked as head chef and sous chef at several prestigious British restaurants, including the Black Olive Restaurant in Hampton Court and the Burnt Chair in Richmond. In Ireland, he worked at the Cahore Castle Hotel in County Wexford.
He has also worked throughout the Caribbean and North America, notably as chef on board the private charter yacht S.V. L'Esprit Du Nord.
"The most important ingredient when it comes to preparing great dishes is imagination. I have started with a small, but very high quality international menu which uses the bounty of the sea and produce straight from local farmers," says Chef Verity.
"I am so excited to have the opportunity to work in St. Lucia and at such a fantastic location," he added. "This is a new experience and I am confident I will be able to build an excellent team here."
THE GREAT HOUSE
The Great House restaurant at Cap Estate has been recognized as one of the five best in the Caribbean. Readers of Caribbean Life and Travel magazine chose the Great House for its excellent cuisine and elegant ambiance.
The restaurant is a restored great house that once hosted Admiral Horatio Nelson on one of his Caribbean missions. The establishment still retains its old colonial charm. Chef Mouyon, a specialist in French cuisine, creates the menus at the Great House restaurant. He has added a Creole touch to his dishes and faithful clients keep coming back to sample his à la carte dinner menu that changes every two months. Chef Mouyon is also proud of his extensive wine list.
To enjoy the full effect of the setting, the Great House opens at tea time. Guests take in the magnificent sunset from the panoramic perch of the cool terrace. Tea time runs into happy hour and dinner is served from 6.30pm until 9.45pm. A guitarist plays at dinner on Saturday night.
The Great House is also popular for weddings, private parties and accepts special catering orders.
THE VILLAGE INN AND SPA AT RODNEY BAY
The old Rainbow Hotel is being transformed into The Village Inn & Spa at Rodney Bay. The conversion is costing US$650,000. Twenty of the 76 rooms are being turned into junior suites complete with king size beds, TV, DVD and DSL ports. A spa will be part of the new services offered at the hotel. The swimming pool area will be modified to include a second pool and a waterfall. Two Jacuzzis are to be added and an open-air Italian restaurant will be set on the pool deck. The hotel's lobby has also been remodeled.
The hotel shares the same ownership as the St. Lucia Golf & Country Club and reciprocal benefits will be enjoyed by hotel guests and members of the Club. The Village Inn aims to attract more business travellers and, in addition to an already large British clientele, new promotional initiatives will target American and Caribbean markets.
General Manager, Lawrence Samuel says that the makeover is timely. Caribbean tourism is enjoying new momentum and growth after the massive slump in 2001 following the terrorist attacks on New York.
The change of name to the Village Inn is in keeping with the new Rodney Bay Village concept. Samuel says that offering visitors everything they want in one village is one of the most innovative ideas in St. Lucia's tourism development. The Village Inn & Spa will be the signature hotel of the Rodney Bay Village.
ST. LUCIA GOLF CLUB
The St. Lucia Golf & Country Club at Cap Estate in the extreme north of the island, sets the standard for golfing pleasure. It is St. Lucia's only 18-hole golf course and its state-of-the-art irrigation system ensures lush greens and fairways all year-round. With its undulating ranges, enchanting views of the northeast coast, artificial and natural ponds frequented by tropical birds, it is the complete golfer's paradise.
In an effort to maintain the high standards of the course, the Golf and Country Club has acquired the services of Paul Shepard, who worked as Golf Superintendent at the famous St. Andrews in his native Trinidad. Plans for a new Club House next to the driving range are being finalised. Construction will begin at the end of 2004.
As part of its community service programme, the golf club works in partnership with the Multi-Cultural Golf Association of America. Together they organize a Youth Empowerment Programme that introduces St. Lucian youth to golf and raises money for youth oriented projects.
With its weekly sessions for young golfers, the programme has become a cornerstone of the Golf and Country Club.
"We intend to dispel the myth that golf is only for the rich and famous," says Lawrence Samuel, general manager of the club.
The Golf and Country Club also operates a real estate office. The latest developments include a seven-acre, high-density time-share project next to the golf club.
"We're also looking at building luxurious homes, adjacent to the new club house," said Lawrence Samuel.
In addition, there is the Mount Hardy Development overlooking the golf course, with compelling views of the Atlantic Ocean. The first phase is sold out and the second part of the project, known as Sea Breeze Hills is set to commence.
Samuel believes that real estate promotion is a way to diversify the island's tourism product.
"Vacation ownership and time share properties are niche markets with tremendous potential for growth," he said.
A STATE-OF-THE-ART INTERPRETATION CENTER OPENS IN CASTRIES
Already, it ranks as the most state-of-the-art sound and light, 3D display in this part of the Caribbean. It is still un-named, though by the time this issue of Visions finds itself in your hands, it will have been given a permanent character and branding. And by your next cruise or stay-over stop, you will be able to check out the proof of the pudding. We can say however, the new facility will serve the double purpose of exhibition and theatrical show, as well as memorial to a man who saw a synergy between packaging St. Lucia's colourful in captivating experience for the captive cruise market and the using this strategy to convert the cruise tourist to stay over tourist. The animation centre was in fact the brainchild of the late Desmond Skeete whose untimely passing denied him the chance to see this visionary undertaking through to completion.
Castries, the crossroads of the Caribbean – is set in an immersion environment. This type of setting is used successfully throughout the museum and theme park industries to engage visitors. It creates an amazing experience for the viewer by using the seamless integration of different systems. A script marries the elements of sound, light, voice and music to transform the animation and add a human element enhanced by lighting, audio and special effects. The show dramatizes a variety of facts surrounding the history and culture of St. Lucia and the area surrounding Castries in particular.
The Animation Centre promises the most recent technology of 3D projection, vibre optics, 5.1 ch sound using 21 sources over 1000 addresses for operating the various components. Transducers are used to provide the movement of the floor of the viewing area at specific times. A model of Castries, fully scaled has been developed to map out the road network, harbours and lights. Fibre optics are also used for the demonstration of our volcanic origin.
These items are brought together with a Script of St. Lucia's History that ranges form 2000BC through to 1605 when the Dutch ship "Oliphe Blossome" finds St. Lucia. The time line continues through the Castries fire through to the coal, sugar and banana era to the present, where tourism is being realized as the main Industry.
St. Lucian Anthropologist and Historian Robert Devaux served as the history consultant for the project, to advise on and verify key sequential events. Adrian Augier produced the storyline which captures the significant highlights in St. Lucia's history and truly tells the story of the island's strategic place in the political interplay between Europe's larger nations of the day.
The exhibit will be located on the third floor of the recently constructed building on the Castries Waterfront. It is anticipated to be as exciting for residents as well as visitors to the island.
DUTY FREE POINTE SERAPHINE EXPANDS
The National Development Corporation (NDC), which owns and manages the Complex, has already started preparatory work. The expansion will transform the shopping complex into a walking tour, designed to attract the 25-35% of cruise passengers who remain on board the vessel during their day-long stop over at Port Castries. It will offer new services and entertainment activities for passengers who wish to stay close to their ship.
The need for this expansion project is also due in part to the high demand for shop space at the port, and the projected steady growth of cruise and stay over arrivals.
The additional 39 units will include waterfront cafés, an exhibition center and museum. An attractive promenade with botanical gardens and an aquarium will be new features of the extension.
"Completion is projected for the last quarter of 2006, in time for the anticipated influx of avid cricket fans for Cricket World Cup," says Wayne Vitalis, General Manager at the National Development Corporation.
Pointe Seraphine Duty Free Shopping Complex was opened in 1987. Cruise ship passengers were its initial target market. Seventeen years later, the complex is a sure stop for stay-over visitors as well as local shoppers. In 2004, it became the venue for JAZZ ON THE PIER - one of the latest fringe events on the St. Lucia Jazz calendar.
KEEPING THE HERITAGE IN TOURISM
Since its introduction some fifteen years ago, the St. Lucia Heritage Tourism Project has opened new avenues of discovery to visitors and has made St. Lucia much more than just a sun, sand and sea destination. Vacation itineraries are now enriched with days spent at working plantations, swimming in privately owned waterfalls or simply meeting and chatting with St. Lucians who speak Creole.
The Heritage Tourism Project helps to market and manage 15 specially selected sites around the island. All of these attractions were previously unknown and were chosen not only for their beauty and cultural interest but also because their careful and conscientious exploitation permits host communities to benefit directly from visitor expenditure.
And the people at the Project are always improving the concept. The new emphasis is on the eastern side of the island that boasts breathtaking views of the Atlantic Ocean.
The Eastern Nature Trail, soon to be renamed: "The Atlantic Coast Hike" is one of the best-maintained coastal trails on the island. It covers 3.5 miles along the east-central part of St. Lucia and lies within the proposed Praslin Protected Landscape that supports a xerophytic or dry climate forest and its associated eco-systems.
One of the major selling points of this hike is that it is relatively easy.
During the hottest days it is possible to walk the trail in comfort thanks to the trail design that combines under-canopy and open savannah pathways. The constant cooling breezes coming off the Atlantic Ocean further enhance the comfort level of this hike.
But the main attraction is the abundance of natural beauty. Visitors can expect to see 38 bird species, migratory as well as domestic birds. There are sedimentary cliffs and with platforms and numerous features carved out by wave activity. There are stony beaches, caves, arcs, offshore islets and stacks to name a few.
There is also a breathtaking display of flora with more than 116 plant species set against the magnificent scenery. The xerophytic forest, made up of secondary dry forest, scrub forest, cacti forest and fringing mangrove forest, supports at least 23 species with documented medicinal value.
Further exploration of this area will undoubtedly reveal more contributions to medicine. However, existing known species include: mimosa pudica - used in the treatment of food poisoning; stachytarpheta jamaicensis – for eczema, rash and pigmentation; cajanus cajun – helps cure white blood cell disease; abrus precatorius – soothes chronic asthma and stops hemorrhaging in women and pimenta racemosa – for headaches and dizziness. Its leaves contain eugenol and chavicol.
This forest cover also protects the coral reef systems within the Praslin Bay along with its mangroves and sea grass beds.
The entire xerophytic forest, recognized as a conservation priority zone, includes the offshore islands of Fregate Island Major, Fregate Island Minor and Praslin Island. These islands are also bird sanctuaries with several nesting species, including the magnificent Frigate bird.
The Praslin Island is also home to an endemic reptile, the St. Lucia Whiptail (Cnemidophorous Vanzoi), a ground lizard. The male carries the colours of the St. Lucian Flag, with a combination of blue, yellow, black and white. The female is a golden brown colour. The lizard was originally found only on Maria Island, on the south east coast of St. Lucia. However, in order to provide greater survival chances for this unique species, the Department of Forestry conducted a translocation exercise about 10 years ago, introducing several pairs to Praslin Island. The Whiptails have adapted very well and are regularly sighted.
The St. Lucia Boa Constrictor is another endemic and indigenous species found at the Fregate Islands Nature Reserve. The boa ranges from 5 to 12 feet in length and is one of the most efficient rodent exterminators on the island.
With the Eastern Nature Trail and the 14 other heritage sites around St. Lucia, there is more than enough to keep any environmentally friendly tourist stimulated and satisfied. For Heritage Tour information, check with your hotel's front desk or call Heritage Tours at 451-6058/458-1726.