Terra Online (St Lucia)
Exclusive Land & Property Sales
Ref No: LA_016






Status:

For Sale

Price Type:

Asking Price

Price:

US$399,000

Type:
Beachfront Home
Beds:

9

Baths:

6

Lot Size:

10,000 sq ft

Location:

Laborie



Email us about this listing
or contact
TERRA ONLINE REAL ESTATE
Anse de Sable Beach
Vieux Fort
Tel: (758) 485-7400 / 485-7401
Life's a Beach... at least it will be, if you buy this house. "A house on the beach in the Caribbean" is everyone's dream, yet a very rare thing to find, especially with a reasonable price tag! Located at the western end of Rudy John Beach in the fishing village of Laborie, this property is literally perched above the Caribbean Sea. The 10,000 sq ft of land on which it is built technically belongs to the Queen of England (St Lucia being an independent nation but part of the British Commonwealth) since all beaches are public in St Lucia. It is administered by the Crown Lands Department, and was leased to the original owner of this house for a period of 50 years, 23 years ago. The lease can be renewed with Government's consent.

The property consists of two separate buildings: a small (757 sq ft) wooden cottage with 2 bedrooms and 1 bathroom, and a main building. The top floor of the main house has 2 bedrooms, 2 bathrooms, an office, kitchen, dining, living room, laundry room, garage and several seafront balconies. The ground floor of the main house contains two 2-bedroom/1 bathroom apartments and a studio with 1 bathroom - all of which can be used for guests or short-term holiday rentals. The top floor encompasses 2,730 sq ft, the ground floor 2,560 sq ft, making for a grand total of 5,290 sq ft.

From the main house and the cottage, steps lead down to the garden, the sea and the beach. This end of the Laborie beach is often used for impromptu gatherings and is busily visited on weekdays and weekends alike. Immediately above it, just across from a small grassy area, is the Papel: a local arts and crafts centre which is a popular spot for locals and tourists alike. Laborie is one of the nicest villages in St Lucia, and attracts quite a few off-the-beaten-track visitors, many of whom stay locally in small apartments, guesthouses, and so on.

Laborie is a true success story for village-based tourism, with a wide range of small restaurants and bars where everyone is equally welcome, and a popular monthly 'fish-fry' street festival. It is a village rich in Creole culture including such folkloric traditions as quadrille dancing and stilt-walking. The Beach House is ideally suited to make the most of this - as well as being a wonderful place to live in close companionship with the Caribbean Sea and beach.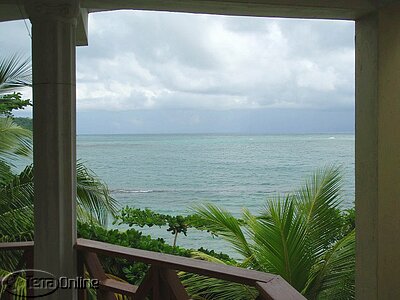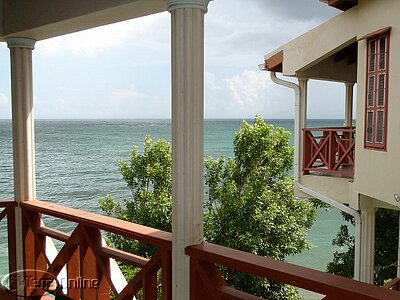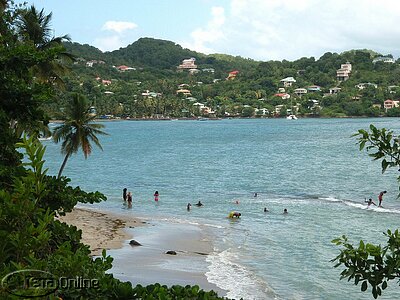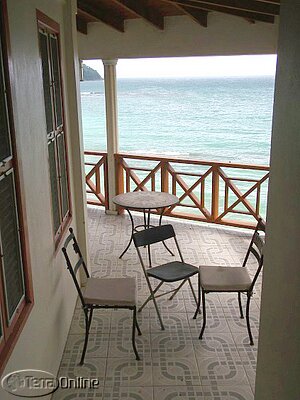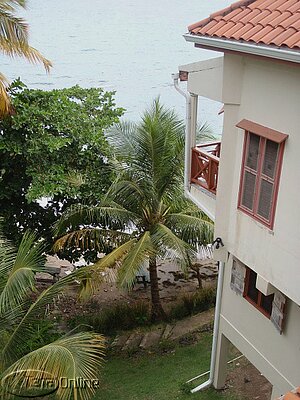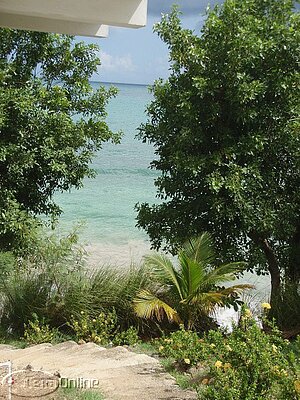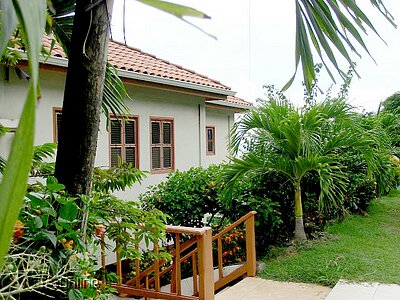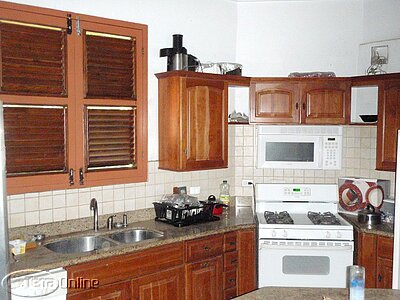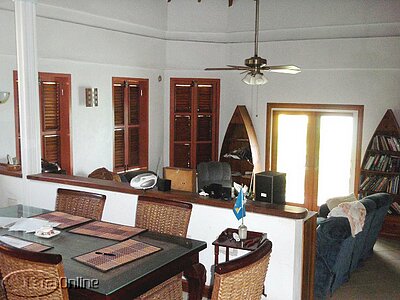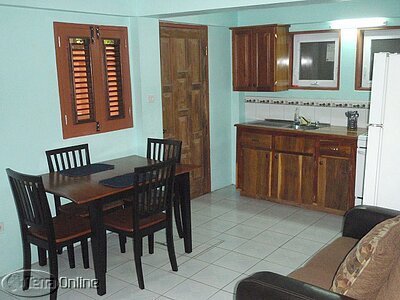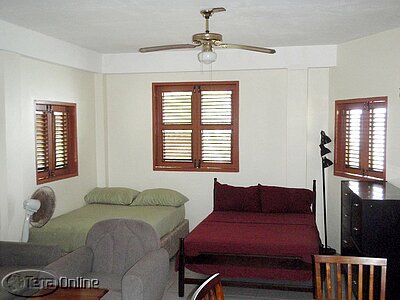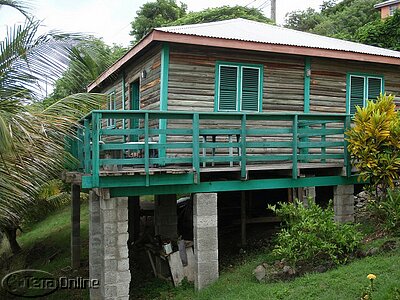 Guest cottage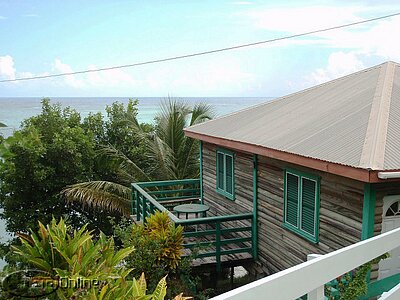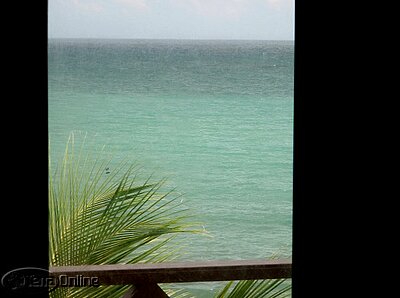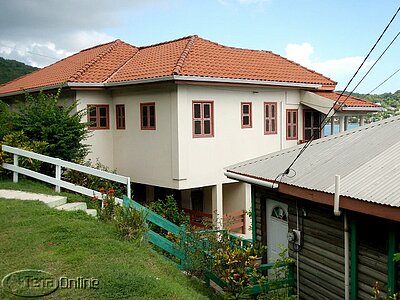 Main building with guest cottage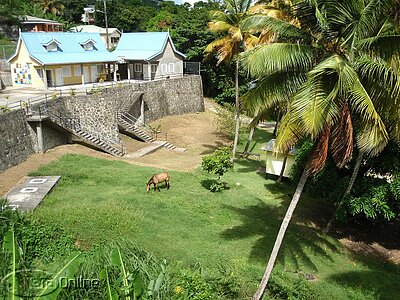 Arts & Crafts center next door