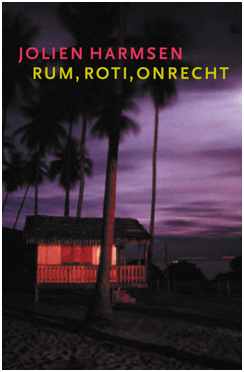 Title:
Rum, Roti, Onrecht
(Rum, Roti, Injustice)
Publisher: Luitingh~Sijthoff
Language: Dutch
St. Cecilia is one of the lesser-known Caribbean islands. The disappearance of local playboy 'Smiley' Jackson does not make world headlines. On the island, however, it is the talk of the town - as is the shameful behaviour of American tourist Hazel Cunningham.
Dutch journalist Claire Dieperink sees a connection. She has lived in St. Cecilia for several years and the desperation of Smiley's family and friends touches her deeply.
The arrest of the Cunninghams for Smiley's murder does however hit the world news. The case turns into media-hype and pushes diplomatic relations to the edge. Amidst the deception and lies, Claire attempts to uncover the truth. But what is the truth in a case like this? And is there such a thing as justice?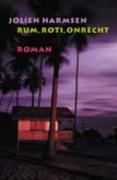 Rum, Roti, Onrecht
Paperback, 400 pages
ISBN: 9024544092
Price: 19.95 Euro

---
"Harmsen writes with great involvement about the impacts of tourism, racism and corruption on a Caribbean society"
"Exciting characters, beautiful dialogues and gripping descriptions of life and survival on a tropical island"
"A topical book about the deep chasm between rich tourists and the inhabitants of a developing country"
" Strong and furious debut by an up-and-coming talent"
---
Dr Jolien Harmsen (The Netherlands, 1966) has lived in the Caribbean island of St. Lucia for over seven years. For her Ph.D on the social history of the island, she interviewed dozens of prominent St Lucians. They are the models for the characters in this debut. The seed for Rum, Roti, Injustice was a murder case that took place some years ago in the Caribbean.